POST
Parkun 175 - R2D2 drops in
For parkrun 175 Hugo built an R2D2 look-a-like Lego Mindstorms robot and I programmed it to help deliver the speech. Here is how it went:
Me: [madly pulling out the battery to do a hard reset after the program didn't want to exit from the morning's test run]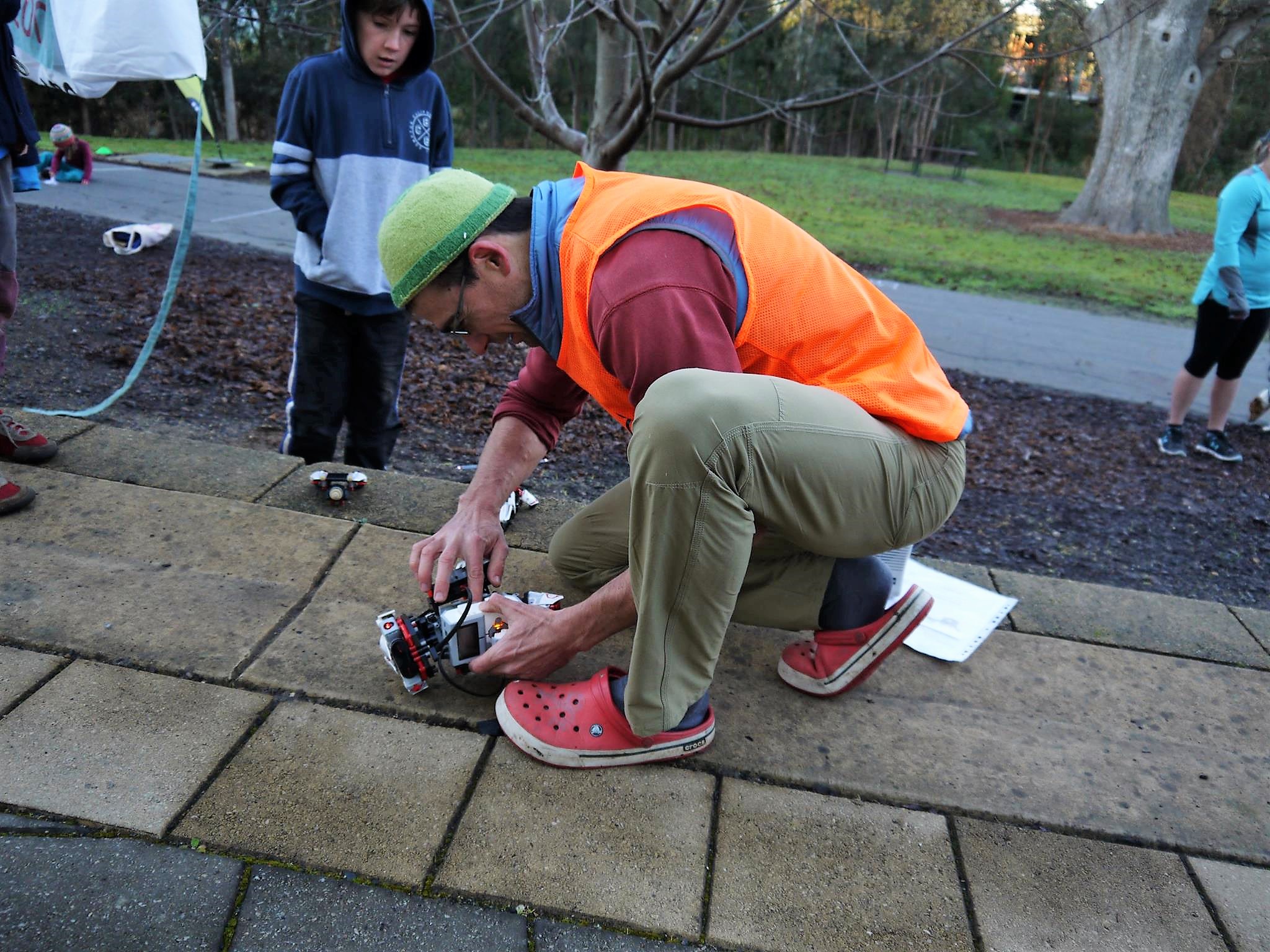 Me: Welcome I found this droid on the way to parkrun and it says it has an urgent message for us.
R2D2: [play R2D2 chirping wavs]
Me: Sorry, I don't understand!
R2D2: [rolls forward]
R2D2: My name is R2 D2 and I come from a galaxy far far away!
R2D2: It is a period of civil war. Rebel spaceships, striking from a hidden base, have won their first victory against the evil Galactic Empire.
R2D2: During the battle, Rebel spies managed to steal secret plans to the Empire's ultimate weapon, the DEATH STAR, an armored space station with enough power to destroy an entire planet.
R2D2: Unfortunately, the rebels have dropped the secret plans somewhere between here and Bald Hills Road. I call for heros to look for them and find them.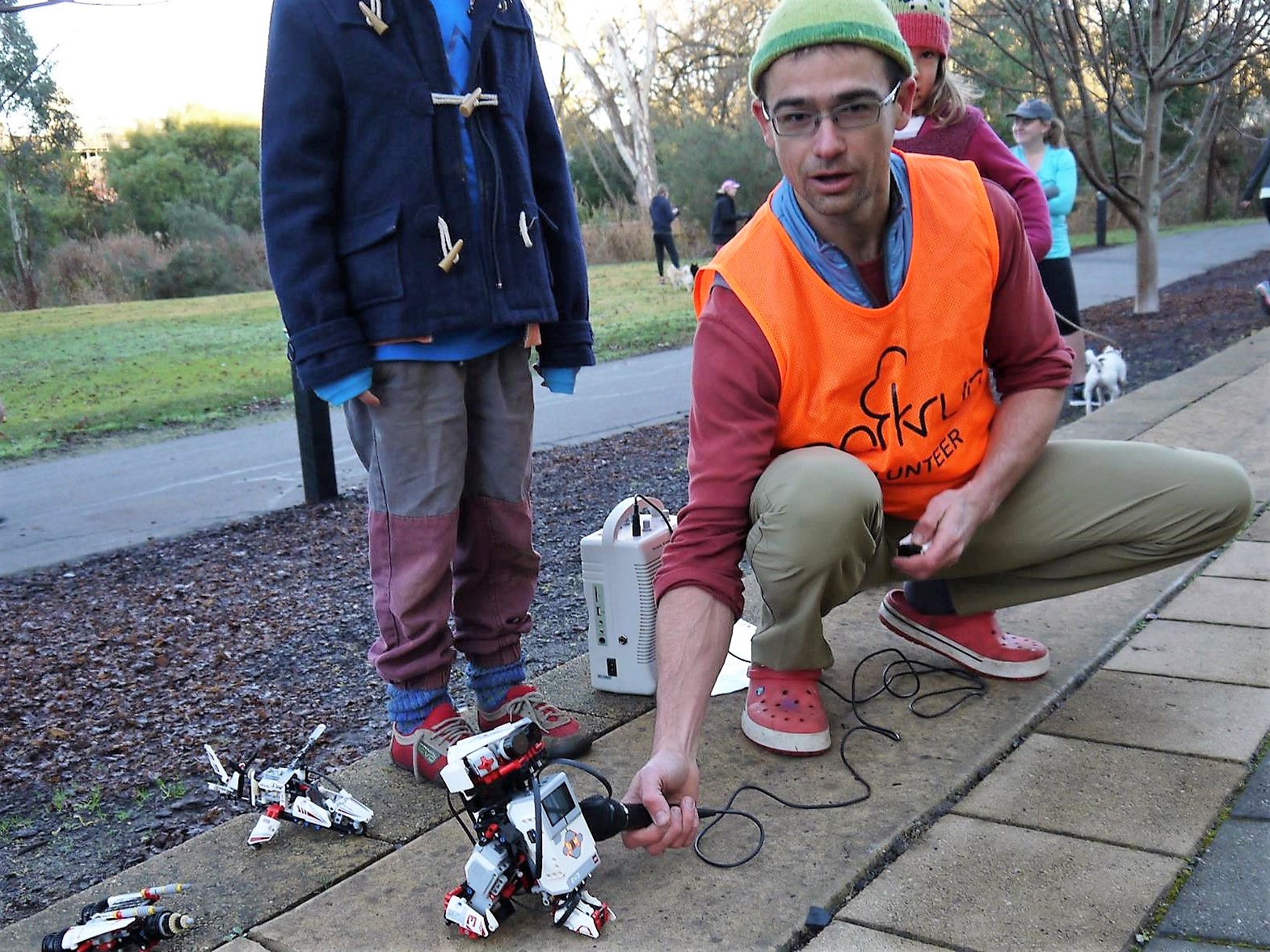 R2D2: Are there any visitors or first timers?
[first timers and visitors raise their hands]
R2D2: Good! You can go first and act as decoy.
R2D2: Wait!
Me: What is it?
R2D2: I feel a disturbance in the force. There is someone here who has reached 50 parkruns. He has a personal best of 26 22. He runs and volunteers with his wife Melissa and his sons Bailey and Sam. The force is strong with this one. His name is Leon.
Me: Leon can you come and help us please?
R2D2: [plays myonlyhope.wav "Help us Obi Wan Kenobi you are our only hope"]
Me: You mean Leon Wan Kenobi
R2D2: Yes Leon Wan Kenobi, sorry.
Me: [shake Leon's hand]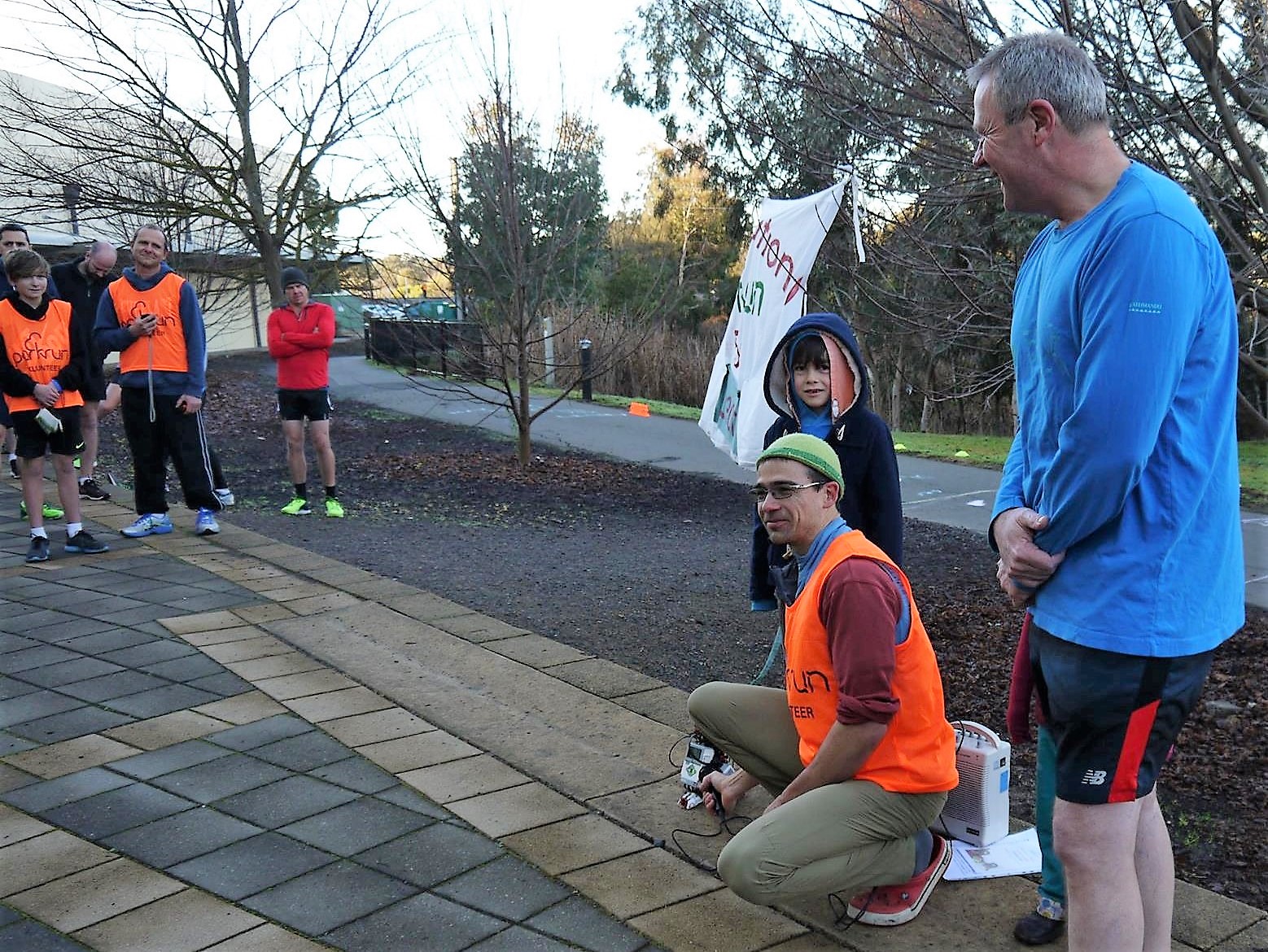 R2D2: Chancellor Brian will give you a voucher to take with you. [play lightsaber.wav] [Brian hands out voucher]
R2D2: You must also take a young jedi with you to help you on your quest. Bryannan Cook has just done 10 parkruns.
Me: Bryannan can you help us please?
Me: [award certificate]
R2D2: Farewell heros! Stay safe!
R2D2: Let us all thank our volunteer Jedi knights: Jo, Georgia, Andrew, Jackson, Martin and Sammy.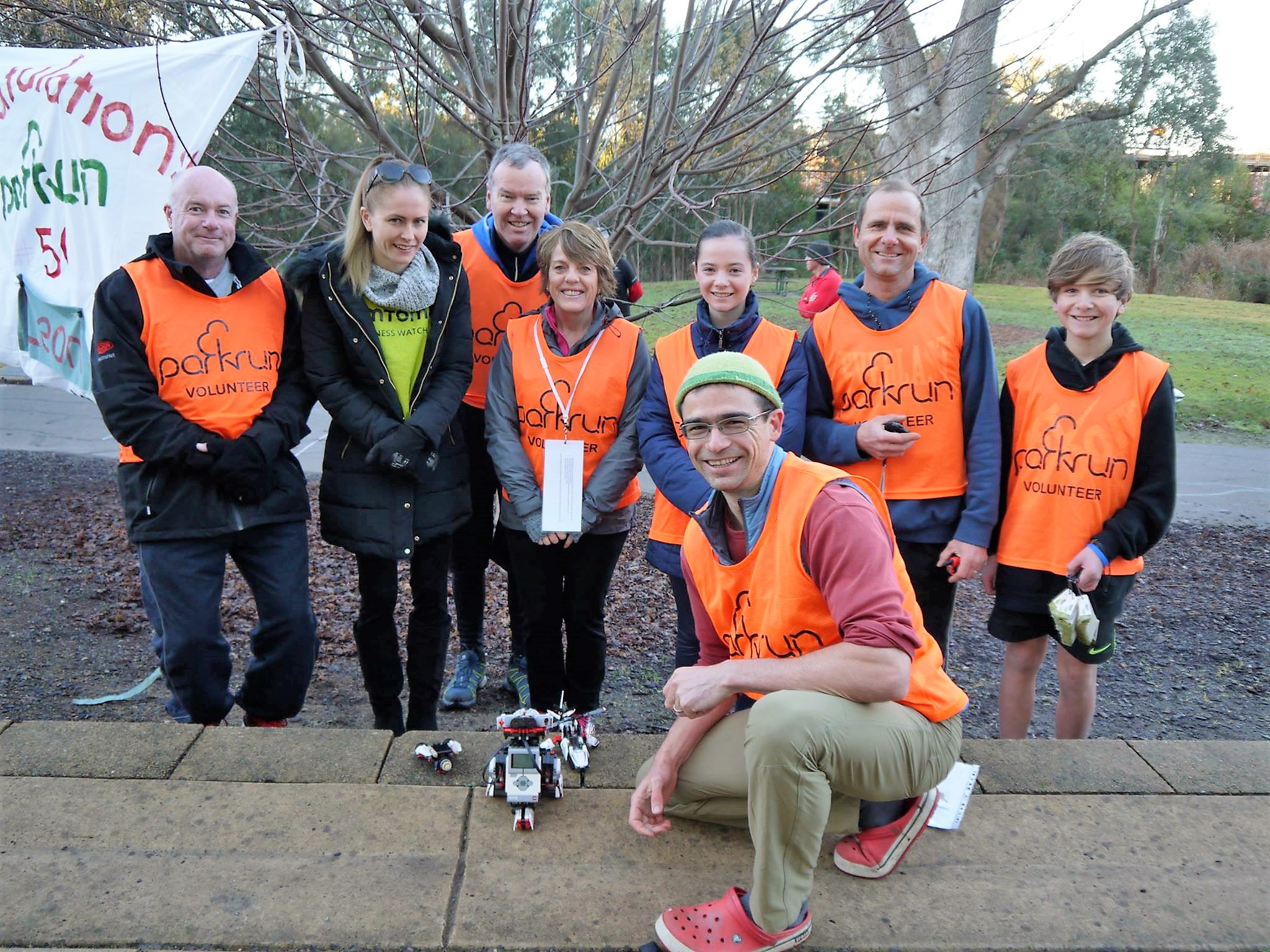 R2D2: May the force be with you!
R2D2: [plays starwars.wav opening theme]
–the end–
The full Mount Barker parkrun Facebook album can be found here.
The code for R2D2 is here: